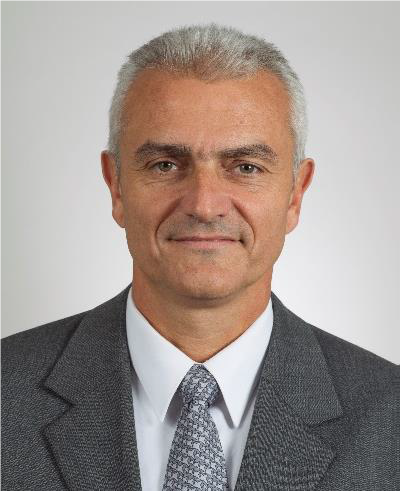 Joël Rode
Operational Requirement Advisor to Dassault Group Technical Director
,
Dassault Aviation
MGen (ret) Joël RODE joined Dassault Group in 2017 after a 34-year career in the French Air Force (FAF) and a 2-year experience as the CTO for International Technology Solutions (ITS), a Paris-based international investment group. He graduated from the French National War College and obtained a Master's degree in International Defense Strategy from the US National Defense University.
During his diversified professional career, he gained profound experience in three major domains
Operations:
Fighter pilot: he logged more 3300 flight hours, 2600 on Mirage 2000' different versions. He flew war missions over Irak and held staff positions for other military operations.
Operation Unified Protector OUP: as the Senior National Rep for France during OUP, he was in charge of French Air Forces engagement over Libya, in this joint operation closely coordinated with UK. He then became the Air Power Advisor to the OUP NATO commander and the chief of the Air Combat Coordination Element.
Commander, French forces Stationed in the Horn of Africa (HOA): in Djibouti, he commanded 2800+ military personnel (and 900 families), including a permanent and significant detachment of Special Forces. He coordinated closely, with the Djibutian leaders, the HOA-US forces commander and European forces, prepared and commanded national or international regional operations under a permanent terrorism threat.
State-of-the-Art technologies:
Mirage 2000 development team chief: proposed and tested technological evolutions on the different versions of the M2000 for French Air Force and International customers.
Commander, FAF Air Warfare Center: commanded the 30+ national or international FAF program development specialized teams, with focus on the finest technologies but the best consistency for operations.
CTO for ITS : analyzed technological expertise and proposed investment in Start-ups.
Ops advisor to the Dassault Group Technical Director: in charge of AI applications for military capabilities, he leads major developments for Rafale and future combat aircraft in this prospective but sensitive field.
International relations and diplomacy:
US National War College graduate and Air Attaché in Washington: the challenging course at the US-NWC, created strong and long-lasting friendship with US students and easier access to the Pentagon as an attaché.
Personal Military staff for the French President : as aide de camp to the French President, organizing head-of-state meetings and assisting in global crisis (such as 09-11) familiarized with "highest decision level's TTP's"…
CTO for ITS : prepared the technical prerequisites for negotiations on investments from global companies such as US Microsoft, Japanese Sony or Indian TATA opens the mind on different cultures and behaviors.
In his present position as the Customer Operational Requirement Analyst Team director for export contracts and AI-based capabilities development chief, he benefits from all this previous experience.